Milwaukee Concrete Contractors Consistently Improve Businesses throughout Southeastern Wisconsin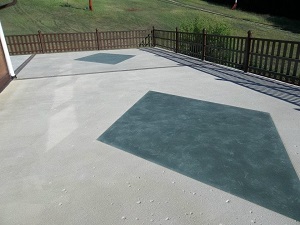 Dornbrook Construction provides exceptional concrete construction capabilities for all your commercial needs. Known as Milwaukee's top commercial concrete contractors, we pride ourselves on the quality of our work.
We offer an assortment of commercial construction services including:
Interior and exterior flatwork
Masonry
Concrete resurfacing and overlays
Removal of existing concrete, asphalt and subsoil
A strong foundation and slab is the start of our commercial concrete construction process, guaranteeing decades of use. Pouring only low chert concrete, greatly reduces the chance of popouts during the cold Wisconsin winters. We don't take shortcuts which lead to cracking or flaking of your new concrete structure. Using only durable, quality concrete in our commercial contract work, your new loading dock, sidewalk or parking lot will resist daily wear and tear.
Dornbrook Construction also does commercial concrete masonry work for Franklin and surrounding areas. Our concrete contractors created openings in exterior masonry walls so new windows could be installed in a Franklin school. Masonry is an area of expertise for Dornbrook Construction, using only the best mortar and concrete blocks or bricks, our work withstands the test of time. Usually lasting for well over 50 years!
We are a fully bonded and insured concrete company. Dornbrook Construction has been serving the Milwaukee area for over 30 years and comes highly accredited. From building a concession stand in a Brown Deer school, to pouring the sidewalk for baggage claims at Mitchell International Airport, our Milwaukee concrete clients can expect quality craftsmanship with each commercial construction project.
Back To Blog