Milwaukee Concrete Driveway Contractors
Dornbrook Construction's Milwaukee area concrete driveway contractors are fully insured and bonded with an A+ rating with the Better Business Bureau. From start to finish, we ensure top-notch quality and customer satisfaction in every concrete driveway job. If you need a company with the experience to tackle projects of every size, scope, and complexity, Dornbrook is the right option.
Concrete Driveway Services
Concrete driveway repairs and resurfacing
Concrete driveway replacements and installations
Stamped concrete driveways
Concrete Driveway Repairs and Resurfacing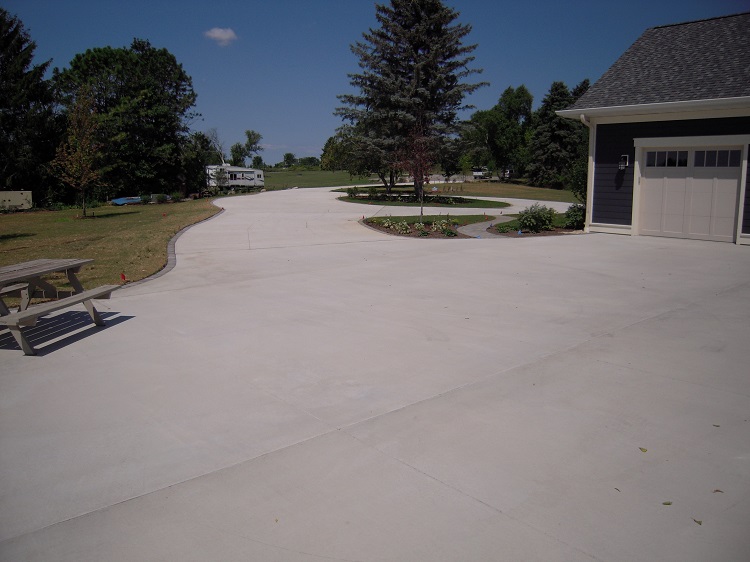 Concrete driveways are a durable and long-lasting option for homeowners. However, over time, they may become cracked, stained or damaged, which can detract from the appearance of your property. Our concrete driveway repairs and resurfacing service can help to restore the look and functionality of your driveway. Our professional contractors will assess the extent of the damage and recommend the appropriate repairs, whether that's filling in cracks or completely resurfacing the driveway. Our services not only improve the appearance of your property but can also extend the lifespan of your driveway, ultimately saving you money in the long run.
Concrete Driveway Replacements and Installations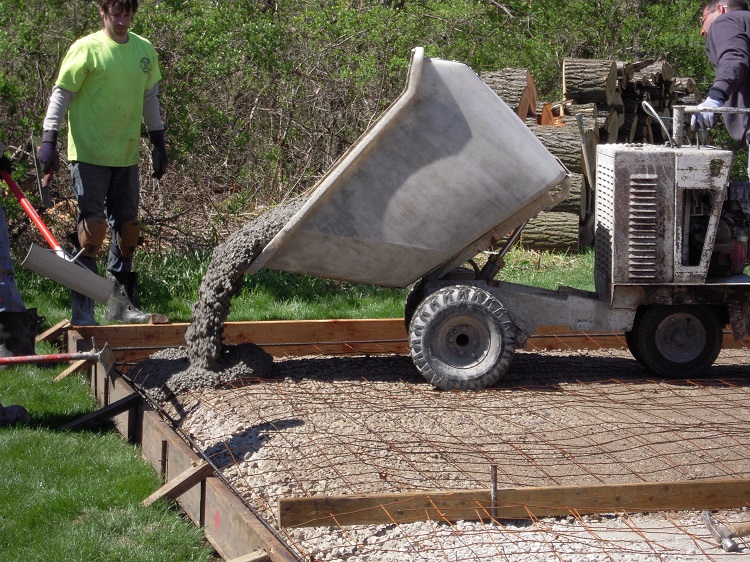 If your existing concrete driveway is beyond repair or you're looking to upgrade the look and functionality of your property, then our concrete driveway installation and replacement services are the way to go. Our professional contractors will assess your property and recommend the best materials, design and installation processes for your specific budget and needs. If you can dream it, we can pour it!
Stamped Concrete Driveways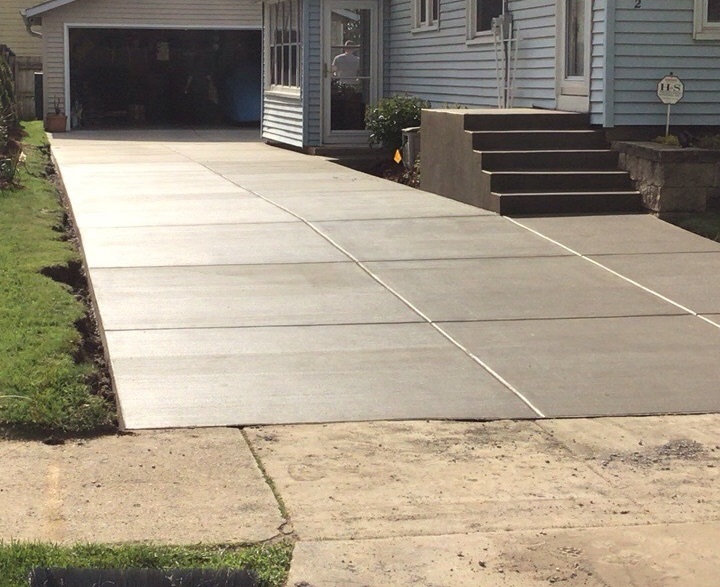 We also offer stamped concrete driveway installation services as an alternative to traditional concrete driveways. Stamped concrete is created by adding color and texture to concrete to mimic the look of other materials, such as stone, brick or tile. This gives homeowners a unique and personalized look for their driveway for years to come.
Benefits of Replacing Your Milwaukee Driveway
Improved appearance: Over time, concrete driveways can become discolored and cracked, detracting from your home's appearance. By replacing your driveway, you can improve the overall curb appeal of your property.
Increased home value: A new concrete driveway can add value to your home, making it more attractive to potential buyers if you decide to sell in the future. New concrete driveways can provide a return on investment of up to 50-75%.
Enhanced functionality: A new driveway can also improve the functionality of your property by providing a smoother surface for vehicles to drive on and improving water flow away from the foundation of your house.
Reduced maintenance: Older driveways may require more maintenance and repairs, which can be costly over time. By replacing your driveway, you can reduce the amount of maintenance required and save money in the long run.
Concrete Vs Asphalt Driveways: Why Concrete is the Answer
When choosing the best driveway material for your next project, concrete has clear advantages. When installed correctly, concrete driveways can last 30 years or more. And the cost to maintain a concrete driveway is less since there is less likely to be cracks or potholes, a common occurrence as asphalt ages. A concrete driveway installed by Dornbrook Construction will look great and bring you years of uninterrupted function.
Serving Southeastern Wisconsin Communities
Dornbrook Construction installs, repairs, replaces, and resurfaces concrete driveways out of Menomonee Falls across Southeastern Wisconsin including in Milwaukee, Wauwatosa, Brookfield, Germantown, Waukesha, Mequon, Lake Country, Whitefish Bay, Delafield, Oconomowoc, and the surrounding communities.
Back To Blog