Exterior Concrete Sidewalk and Patio Installation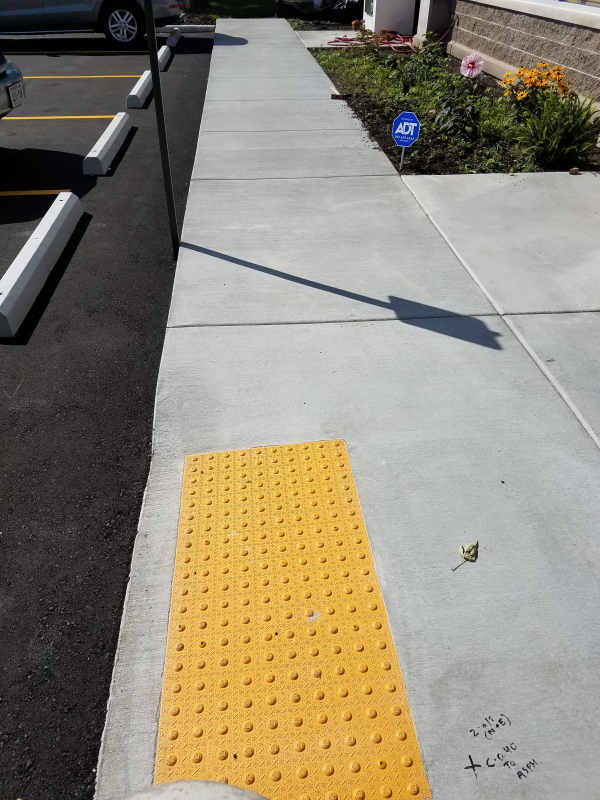 Sidewalk, Driveway, and Patio Installation in Milwaukee
First impressions matter in business. If your company has a cracked sidewalk or an uneven parking lot surface, customers may decide to take their business elsewhere. Make your company more attractive to potential customers with exterior concrete features like sidewalks, driveways, and parking lots. Dornbrook Construction designs and installs new concrete at commercial properties.
Long-Lasting Durability for Heavy Traffic Areas
Lots of foot and vehicle traffic can wear down sidewalks and driveways. A single crack can continue to grow over time and create a safety hazard. Replacing your damaged exterior features with brand new concrete from Dornbrook Construction will revitalize your outdoor spaces. The finished driveway, apron, and parking lot will all match perfectly when installed by our experienced contractors.
Concrete has incredible durability which will last for years. When compared to asphalt, concrete parking lots and driveways last just as long but are a fraction of the cost. The new concrete features can withstand lots of use from vehicle and pedestrian traffic. And your customers will appreciate the added safety from the crack-free concrete.
Expand Your Business Outdoors with a Patio
Many companies fail to take full advantage of their property. Outdoor areas are an easy way to increase your space and property value. A new concrete patio area at your workplace can be a benefit for customers and employees alike. During summer, these outdoor patios can be used by employees as a place to enjoy lunch or get some fresh air.
Concrete patios are incredibly popular with restaurants and cafes. They are an easy and affordable way to add more tables and chairs to your eatery. Just contact Dornbrook Construction for a free estimate on your restaurant's new concrete patio.
A new concrete patio will help cut down on your landscaping costs as well. The patio area won't have to be mowed, saving you time and money. And the concrete itself is very low maintenance, providing further long-term savings.
Dornbrook Construction provides concrete flooring for indoor areas at commercial properties. Get durable flooring throughout your business when you get concrete from Dornbrook Construction.