Concrete Floors for Industrial Facilities
Dornbrook Contractors Provide Heavy Duty Flooring for Warehouses and Factories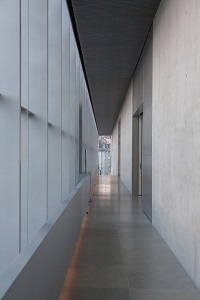 Owning and operating an industrial site is not cheap. Unexpected maintenance can bring work to a halt, which is why Dornbrook Construction recommends the use of concrete flooring to keep costs down.
Concrete has high fire resistance since it is non-combustible, making it the safest flooring option for many industries which deal with hazardous materials or high heat environments. Easier maintenance is another advantage of concrete in industrial environments.
Affordable Flooring Solutions
The overall costs of installing concrete flooring is lower than using other materials, because concrete is poured. The process is faster than laying individual tile pieces or cutting and staining wood. Our Dornbrook contractors know trying to find an affordable flooring option based on square footage is difficult. Fortunately, our free online estimates will help you learn exactly how you can afford new concrete for your industrial facility.
Costs will continue to go down thanks to the longevity of concrete. You won't have to pay for expensive replacements or refurbishments every few years when you use concrete flooring.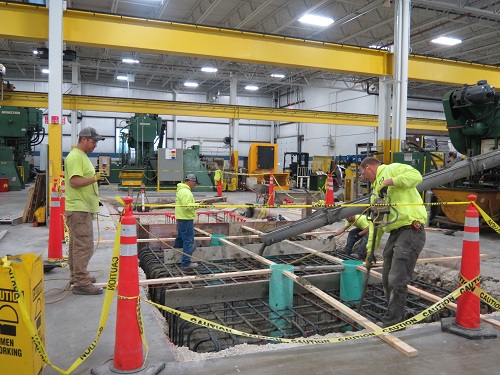 Concrete is Superior to Wood, Linoleum, and Carpeting
There are many flooring options available to business owners in Wisconsin. Compared to other flooring options, however, concrete is the clear winner in industrial settings. It offers:
Greater longevity
Customized appearance
Low maintenance
Concrete is easy to clean and maintain, reducing the chances of an accident at your workplace. Wood and linoleum can be damaged by equipment, leading to gouges in your flooring. These alternative flooring types will need to be replaced more often than concrete, which can last anywhere from 15 to 30 years depending on usage and traffic.
Machine Base Foundations for Wisconsin Facilities
Increase the lifespan of your flooring and machinery with specially installed concrete machine base foundations from Dornbrook Construction. This reinforced concrete flooring provides a solid support for machines which require solid, level surfaces to operate.
Machine base foundations are set with rebar for additional reinforcement. Rebar beams are arranged to better distribute weight. We work with structural engineers to calculate just how much support your floors will need based on the machinery you use.
Adding Aesthetic Appeal to Industrial Buildings
Decorative concrete from Dornbrook Contractors adds beauty to your flooring without compromising strength. As a result, concrete is best for industrial settings where durable flooring is a must.
If you want to add to the appearance of your concrete floors, epoxy coatings are available in a multitude of colors and patterns. This hardened resin can be applied directly over concrete for additional strength and resilience.
Don't settle for regular concrete. Contact Dornbrook Construction for decorative industrial concrete.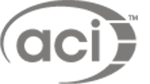 ACI
(American Concrete Institute)
Certified Concrete Flatwork Finisher and Technician
(Certification ID #01203534)

Over 30 years of combined work experience in the concrete industry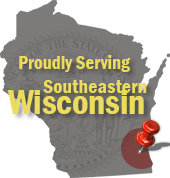 Dwelling Contractor Certified through the state of Wisconsin Department of Licensing and Regulation
(license #1068243)
Registered business with the state of Wisconsin
Member of ABC
(Associated Builders and Contractors of Wisconsin, Inc.)
Fully Insured and Bonded Concrete Contractor License with the City of Milwaukee