Commercial Construction in Milwaukee Repairs, Restores and Replaces Concrete for Businesses, Corporations and More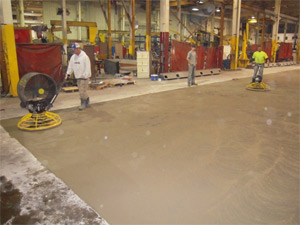 Dornbrook Construction prides ourselves in the experience and knowledge we've gained in the Milwaukee commercial concrete construction industry. We have been a concrete contractor in the Milwaukee area for over 25 years. Our attention to detail, combined with our experience and knowledge delivers a superior product for our commercial customers.
We complete construction projects accurately from start to finish, causing minimal disruptiveness to a business's operation. From epoxy floor coatings and concrete overlays to masonry work, Dornbrook Construction will support your business's productivity with a variety of building improvements.

Skilled Concrete Contractors
Whether you need to enlarge an opening to accommodate your forklift or need a new loading dock concrete driveway, our Wauwatosa concrete contractors have the experience to complete your specific needs. Our skillset entails a comprehensive landscape of commercial construction type services all performed with the highest quality of products. Our commercial concrete replacement services will also increase the value of your property while providing a compelling entranceway for visitors. Learn about our extensive experience with commercial concrete construction for Wisconsin businesses.
We offer a wide variety of commercial concrete construction services including:
All interior and exterior flatwork
Concrete resurfacing, overlays
Cast in place concrete with reinforcement
Removal and replacement of existing concrete, asphalt, and subsoil
Decorative Concrete for Commercial Facilities
There's more to concrete than gray slabs when you contact Dornbrook Concrete Construction. Our decorative concrete installation services provides your Milwaukee area business with the ultimate "wow" factor. From factory floors to exterior sidewalks and parking lots, we will transform your concrete into something special. We use a variety of techniques, including stamped overlays, to create the right look for your facility.
Unique designs let you customize the appearance of your business inside and out. Our contractors have experience with all sorts of creative designs to improve your concrete's appearance. Not only does decorative concrete flooring look great, it's durable too. We also use epoxy coatings and overlays to add the appearance and protections of your floors.
We have provided decorative concrete for all sorts of businesses for many different uses, including: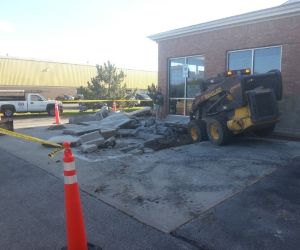 Commercial Driveways
A concrete driveway is the best way to invite potential customers and clients to your business. Our professional installation will leave you with a reliable driveway. We will account for changes in grade to provide a smooth, flat surface. The thickness of the concrete will depend on the type of traffic you expect.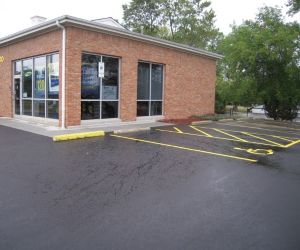 Commercial Parking Lots
Just like driveways, parking lots take a lot of heavy traffic over their lifetime. Fortunately, concrete from Dornbrook will making your lot stronger than ever. Whether you have a small parking area or a large one, our decorative concrete will give your business a personalized appearance.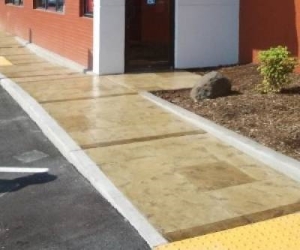 Sidewalks and Patios
Concrete sidewalks are an easy and affordable way to add literal curb appeal to your store or restaurant. If your business has outdoor areas, like a patio eating area for a café, decorative concrete will create a polished look for your property. Pathways are also useful for keeping customers off of your landscaping.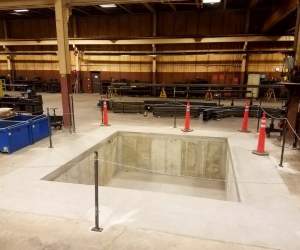 Basements / Indoor Areas
Many commercial properties use their basement for storage. With decorative concrete flooring and flatwork, your basement will be suitable for offices or meeting areas.
Concrete is not limited to being used outside. Many commercial properties use concrete floors due to their strength and durability. If you operate heavy equipment, a concrete floor will be able to handle the wear and tear.

If you own a large commercial property with several businesses present, having concrete features can connect all the buildings together.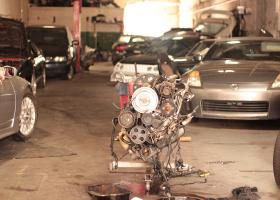 Auto garages deal with a lot of wear and tear with vehicles constantly coming in and out. You need a floor which will withstand everything from cars to heavy duty pickup trucks. Concrete is the answer. At Dornbrook, we have poured concrete and have even included rebar reinforcement for floors which will be dealing with extra heavy equipment or traffic. Our expert contractors will determine the necessary thickness of the floor for the strength your facility needs.
A cracked garage floor can quickly become a problem. Spilled oil or engine fluid can become trapped in the surface and cracks. The crack itself is also a safety hazard for workers moving around the garage.
Your garage floor does not have to be a traditional gray. Decorative concrete can add a dash of color to your business. Our contractors have made patterns and designs specific for auto garages, mechanics and tire shops across the state of Wisconsin.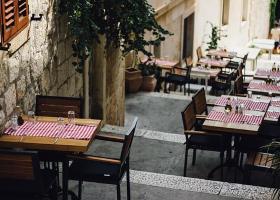 Restaurants and bars deal with a lot of foot traffic from patrons and wait staff alike. To keep up appearances, reliable concrete flooring is recommended for food service locations. It is easy to maintain and there are many style options available.
Theming is very important for food service locations. Decorative concrete from Dornbrook will add a custom touch to your business without compromising strength. Your floor will be able to withstand traditional wear and tear and add to the aesthetic of your restaurant, bar, or coffee shop.
Spilled drinks and dropped plates are always common at bustling restaurants. With concrete, you won't have to worry about permanent stains or damage. If your concrete has an epoxy coating added, the non-porous material will stop dirt and mold. These sanitary coverings make concrete appropriate for food prep areas, the main dining room, and even the bathrooms.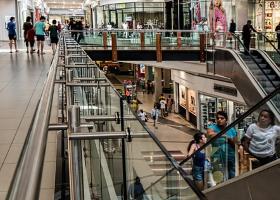 Grocery stores and big box stores benefit from concrete flooring which can support heavy equipment without detracting from the appearance of their business. The natural strength and durability of concrete means your floors will last for years, even with heavy foot traffic from customers, employees, and shopping carts.
Fortunately, concrete does not have to be bland and gray any longer. Dornbrook Construction specializes in providing decorative concrete and overlays for commercial locations. You can have specific patterns or colors added to your floors for a distinct look your shoppers and employees will love. The addition of an epoxy coating will add even more variety to your floor's appearance.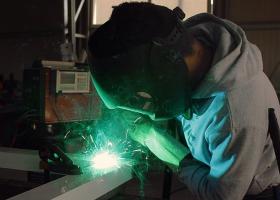 Industrial facilities are required to meet a lot of safety standards. Buildings must be constructed to protect workers without slowing down production. Dornbrook Construction recommends the use of concrete flooring to keep production up and maintenance down.
If your business deals with flammable materials, concrete is beneficial since it has high fire resistance. The longevity of concrete is another advantage. Even with heavy equipment and machinery, your reinforced floor will last for decades.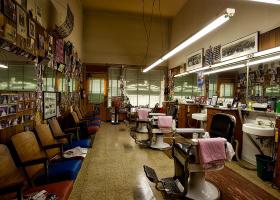 Hotels, Salons, and Spas
Appearances are important in the realm of hospitality. Concrete makes great looking floors which offer durability and easy cleaning. Concrete floors are appropriate for hotels, spas, and convention centers. Even with a lot of foot traffic, your floor will better be able to withstand whatever you throw at it.
First impressions begin in the lobby. Dornbrook uses decorative concrete to improve the appearance of flooring in lobbies across Wisconsin. This concrete is available in various colors and can include custom designs. Wow your guests with a personalized floor!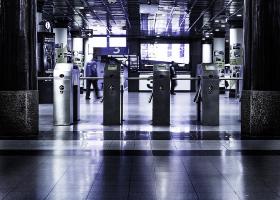 Concrete Floors for Airports, Zoos, and More!
There are many additional locations where concrete flooring is appropriate. Airport terminals, zoos and museums, and retail warehouses can all take advantage of the appearance and strength of decorative concrete.
Industrial Buildings Utilize Concrete for Strength and Appearance
Have an industrial building? Concrete is ideal for these settings due to easy maintenance and long-lasting durability. Depending on your industry, your floor will probably have to meet certain state or federal standards for safety and weight limits.
Successful Commercial Concrete Jobs in Milwaukee and Surrounding Areas
See some of our completed concrete projects to get an idea for how we will improve your commercial facility. Businesses across Milwaukee, Waukesha, Wauwatosa, Franklin, Glendale, West Allis, and beyond trust Dornbrook with their commercial concrete installation services.
Milwaukee Concrete Installation Increases Productivity
Leader Paper Products Milwaukee, WI
Removal and replacement of loading dock concrete driveway
Performed concrete sawing, concrete removal, and proper sub base preparation, pouring of new concrete and curing the new concrete
Installed concrete base for overhead crane
Removed existing interior floor and installed reinforcement and poured new base back in with proper thickness of concrete and reinforcement
Commercial Construction Services in Glendale
Abra Auto Body and Glass Glendale, WI
Footings and block work for dumpster enclosure
Brick on front of the building
Demolition of existing block to allow for new lentils and windows
Trench drain in existing shop floor
Removal and replacement of existing shop floor
Installed dumpster pad with reinforcement in dumpster enclosure
Stoops and sidewalks
Installed frames for new steel doors
Concrete Excavation in Franklin
Krones Inc. Franklin, WI
Installed 5 machine bases for metal cutting and milling machines
Sawing of existing factory floor, removal of existing floor, excavation to allow for proper sub base, installing rebar reinforcement and pouring of new concrete
Concrete floor Replacement for Milwaukee Manufacturing Company

SuperSteel LLC. Milwaukee, WI
Removed existing floor and installed new concrete base with rebar reinforcement approximately 2400 sq. ft. (new floor was for a machine base with a hard trowel finish)
View our Milwaukee concrete installation now
Removal of Concrete Floor in Mequon
GenMet Inc. Mequon, WI
Installed machine base for laser metal cutting machine
Sawing of existing factory floor, removal of existing floor, excavation to allow for proper sub base, installing rebar reinforcement and pouring of new concrete

Masonry Work in Franklin Schools
Franklin Schools Franklin, WI
Created openings in masonry walls to allow for new HVAC duct work
Created opening in exterior masonry walls to accept new windows
Installed Steel Lentils for Masonry in Cudahy
Porkie Company of Wisconsin Cudahy, WI
Enlarged door openings to accommodate forklift traffic and installed steel lentils to support ceiling and existing masonry
Brown Deer Concrete Removal and Replacement
Brown Deer Schools Brown Deer, WI
Built concession stand from ground up
Included footings, block work, plumbing, flatwork and excavation
Concrete sidewalk removal and replacement
Concrete Construction at Milwaukee Airport
Mitchell International Airport Milwaukee, WI
Poured vertical face curb and gutter in baggage claim area
Poured road back in from water main repair in baggage claim area
Poured sidewalk in baggage claim area
Poured reinforced concrete pad around storm water discharge pipe to prevent erosion
Concrete Installations in Menomonee Falls
Blue Spring Farms (Horse Stables) Menomonee Falls, WI
Installed concrete alleyways located by the horse stalls
Installed 2" thick Styrofoam insulation and vapor barrier to accept radiant heating and concrete in the office, storage, locker rooms, mechanical and viewing rooms
Installed concrete with machine finish in storage, locker, mechanical and viewing rooms
Installed concrete approaches in front of main entrance and two side entrances
Check out this Menomonee Falls concrete installation now
Waukesha Concrete Placement after Water Main Repairs
Cornerstone Plumbing LLC. Waukesha, WI
Poured road patches and curb and gutter back in after water main repairs
Loading Dock Area Construction for Milwaukee Company
Campbell's Soup Company Milwaukee, WI
Removed existing machine base which supported commercial grade cooling system
Install machine pads which supported ammonia based cooling system
Install pipe bollards to protect production area from forklift damage
Removed and replaced 5,500 sq. ft. of driveway for loading dock area
Enlarge existing masonry opening and install new steel double door to allow for equipment access
Concrete Floor Installation in Milwaukee
Central Greens Commercial Aquaponics Milwaukee, WI
Installed industrial strength concrete floor with machine finish to support 2,500 gallon holding tanks
Installed concrete floor in retail area
Poured concrete retaining wall
Installed radiant heating
Commercial Construction Services in Wauwatosa
Luther Home Wauwatosa, WI
Removed existing sidewalk to create ADA compliant concrete ramps
Removed and replaced existing sidewalk
Installed new 4ft high wood fence
Repaired existing fence
West Allis Concrete Install
Double B's BBQ & Burgers West Allis, WI
Installed colored concrete patio with decorative wood plank stamped concrete sidewalk
West Allis Commercial Concrete Services
Wisconsin Nipple & Fitting West Allis, WI
Removal and replacement of existing loading dock driveway
Removal of existing asphalt around storm sewer catch basins, prep sub grade and pour area back in with reinforced concrete
Mequon Concrete Removal and Replacement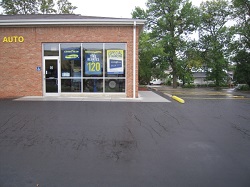 Goodyear Mequon, WI
Removed and replaced existing sidewalk and curb
Corrected grade and pitched new concrete so water properly runs away from the building
Installed new parking bumpers
View our Mequon conrete replacement job now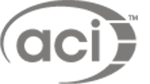 ACI
(American Concrete Institute)
Certified Concrete Flatwork Finisher and Technician
(Certification ID #01203534)
Over 30 years of combined work experience in the concrete industry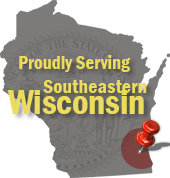 Dwelling Contractor Certified through the state of Wisconsin Department of Licensing and Regulation
(license #1068243)
Registered business with the state of Wisconsin
Member of ABC
(Associated Builders and Contractors of Wisconsin, Inc.)
Fully Insured and Bonded Concrete Contractor License with the City of Milwaukee