Concrete Flooring for Auto Garages, Mechanics, and Tire Shops
Get Durable Garage Floors in Milwaukee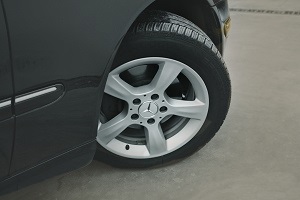 When you have all sorts of vehicles visiting your business, you need a floor which can withstand anything. Along with the weight of the cars themselves, your floor will have to support heavy equipment and machinery in your workshop. The best flooring option for commercial garages is professionally installed concrete from Dornbrook Construction.
To add extra strength to our poured concrete, we use rebar reinforcements. No matter how many vehicles drive across your floors, you can rest assured concrete will provide the support you need. Concrete has greater longevity than other flooring options for years of reliable use in under the most extreme conditions. Our concrete contractors will help you find the best flooring solution for your specific garage.
Stop Cracks from Damaging Equipment and Vehicles
A cracked garage floor can quickly become a problem. Spilled oil or engine fluid can become trapped in these gaps, allowing them to grow. The crack itself is a tripping hazard for workers moving around the garage. Concrete provides a smooth finish to floors and is extremely difficult to damage. Epoxy coatings form a seal over concrete, adding additional protection from spills.
Mud, oil, and grease can ruin your floor's appearance. When working in a garage, these are all unavoidable. After your concrete has cured, a sealer will make cleanup easier. However, oil and grease should always be removed from your floor as soon as possible to prevent absorption. There is very little maintenance involved in concrete compared to other flooring options. If you do not have an epoxy coating, your concrete should be pressure washed at least once a year for a deep cleaning.
Professionally Poured Concrete Benefits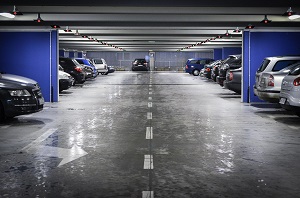 Let our professionals worry about thickness, drying times, and sealers. We work efficiently to ensure your business is not interrupted while we pour concrete. With over 25 years of experience, Dornbrook Construction knows how to complete projects correctly from start to finish. The faster we finish our work, the faster you can get your garage up and running again.
Decorative concrete can be used inside and outside of your auto garage. Rather than settle for traditional gray, pick from a selection of colors and patterns to personalize your business. Our contractors have made patterns and designs specific for businesses across the state of Wisconsin.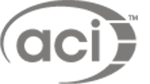 ACI
(American Concrete Institute)
Certified Concrete Flatwork Finisher and Technician
(Certification ID #01203534)

Over 30 years of combined work experience in the concrete industry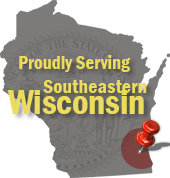 Dwelling Contractor Certified through the state of Wisconsin Department of Licensing and Regulation
(license #1068243)
Registered business with the state of Wisconsin
Member of ABC
(Associated Builders and Contractors of Wisconsin, Inc.)
Fully Insured and Bonded Concrete Contractor License with the City of Milwaukee