I Surely Will Recommend You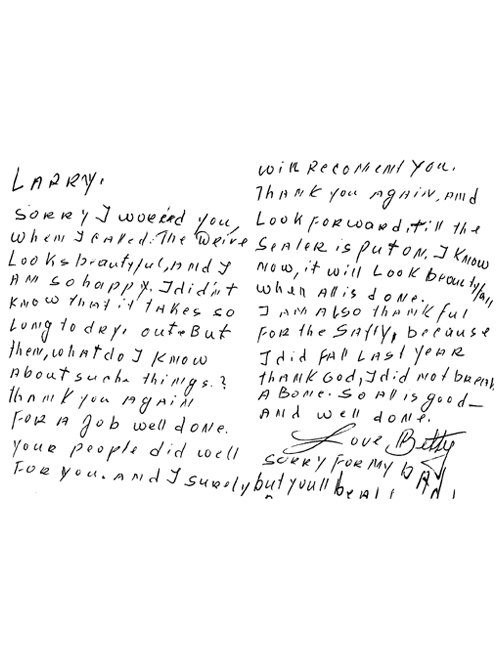 Larry,
Sorry I worried you when I called. The drive looks beautiful and I am so happy. I didn't know that it takes so long to dry out. But then, what do I know about such things? Thank you again for a job well done. Your people did well for you. And I surely will recommend you.
Thank you again and look forward till the sealer is put on. I know now it will look beautiful when all is done.
I am also thankful for the safety, because I did fall last year. Thank God I did not break a bone. So all is good and well done.
Love, Betty