Epoxy Coatings for Milwaukee Garage Floors
How Epoxy Will Protect Your Residential and Commercial Garage Floors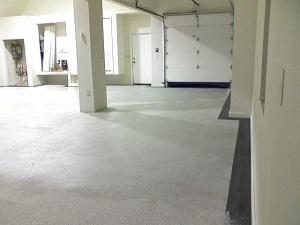 Dornbrook Construction has applied epoxy coatings to many garage floors throughout Wisconsin. There are many advantages to using an epoxy instead of leaving concrete plain or using paint. Whether you operate a commercial garage or just want to improve the appearance of your home, our epoxy coating is the right choice for your needs.
Say Goodbye to Painted Tires
When exiting your garage, the last thing you want to see is gaps in coverage or uncovered concrete. If your garage has a painted floor, the heat and friction from your vehicles will cause the paint to transfer to the tires. Unless you're a fan of colorful tires, paint is clearly a bad idea for a cars and your garage floor.
The coating made from epoxy resin is temperature resistant. No matter how hot your tires get in summer, they won't cause your floor to peel or flake. Epoxy is available in different colors and styles, meaning you get just as much decorative variety as you would with paint!
Oil Spill? No Problem!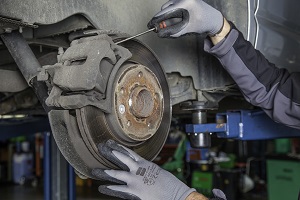 Oil and other engine fluids often leave telltale stains on garage floors. The longer the marks are left untreated, the harder it will be to remove. If you are trying to sell your home, the hassle of cleanup will turn away buyers. If you own your repair shop, customers will wonder what sort of marks you'll leave on their car if you can't even clean the floor.
Dornbrook contractors recommend using epoxy in garages due to its easy maintenance. Spills, including oil and other vehicle fluids, can be easily wiped up with a towel for fast and efficient cleaning. Your floor will also be antimicrobial when covered with epoxy.
Long-Lasting Protection for Garages
Epoxy coatings seal and protect the concrete floor of your garage. You'll be able to safely drive all types of vehicles into your garage without worrying about the floor peeling or being damaged. The resin of epoxy is abrasion resistant without leaving behind gouges or scrapes, perfect for anyone whose garage doubles as a workshop.
To learn more about adding an epoxy floor coating to your Milwaukee garage, contact Dornbrook Construction.