NARI Concrete Contractor in Wisconsin
Looking for a NARI Commercial Concrete Member in the Milwaukee Area, Look No Further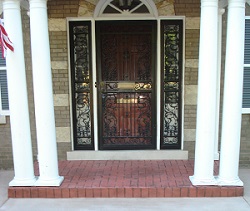 The National Association of the Remodeling Industry, better known as NARI, has become a standard for business growth. To obtain a NARI membership, an organization has proven their commitment to integrity, high standards, professional education, ethics and market recognition. The NARI organization connects homeowners with nearby professional companies in a specific industry. Companies with a NARI membership are viewed by consumers as better skilled, with increased knowledge of up-to-date information related to industry techniques and tools. A higher level of professionalism and reliability is often attributed to NARI members.
NARI Requirements
In order to become a NARI member, businesses must meet NARI requirements. These requirements include receiving a review from the NARI Certification Board based on hands-on experience, industry training, continuing education involvement, technical skills, business management practices and community service.
Companies must also successfully complete a written examination covering critical and comprehensive questions related to business management practices, building codes and construction laws, plans and specification, proper and safe use of tools and equipment, safety, standards of practice and special skill areas.
Above all, business owners must follow The NARI code of Ethics.
NARI Code of Ethics
Only promote products and services which are consistent with objective standards of health and safety.
Making certain advertisements and promotions are factually accurate to avoid misleading consumers.
Ensuring contracts and warranties comply with federal, state and local laws.
Promptly acknowledging and taking appropriate action on customer complaints.
Avoid intensions of restraining trade or suppressing competition.
Obtaining insurance as required by law.
Retaining licensing and/or registration as required by federal, state and local authorities.
Taking appropriate action to preserve the health and safety of employees, trade contractors, and clients.
As a Dornbrook Construction customer and homeowner, you may question what this means for you. Simply put, our NARI certification means you can be assured you're hiring a professional team dedicated to going above and beyond your concrete needs. Whether it's a new driveway or patio installation, we add visual appeal and increase the value of your home, while meeting strict industry standards.
It also means, Dornbrook Construction is NARI recommended for stamped concrete, decorative concrete, garage slabs, patio installations, epoxy coatings, walkways and everything else related to concrete construction. The entire Dornbrook Construction team is committed to providing our customers with the uppermost quality of service and care. Browse our concrete construction gallery now to see the advanced level of workmanship we bring to each concrete job.
Contact or Menomonee Falls concrete construction team today for a free estimate on your next home improvement project.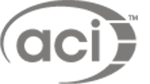 ACI
(American Concrete Institute)
Certified Concrete Flatwork Finisher and Technician
(Certification ID #01203534)
Over 30 years of combined work experience in the concrete industry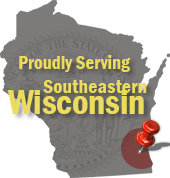 Dwelling Contractor Certified through the state of Wisconsin Department of Licensing and Regulation
(license #1068243)
Registered business with the state of Wisconsin
Member of ABC
(Associated Builders and Contractors of Wisconsin, Inc.)
Fully Insured and Bonded Concrete Contractor License with the City of Milwaukee